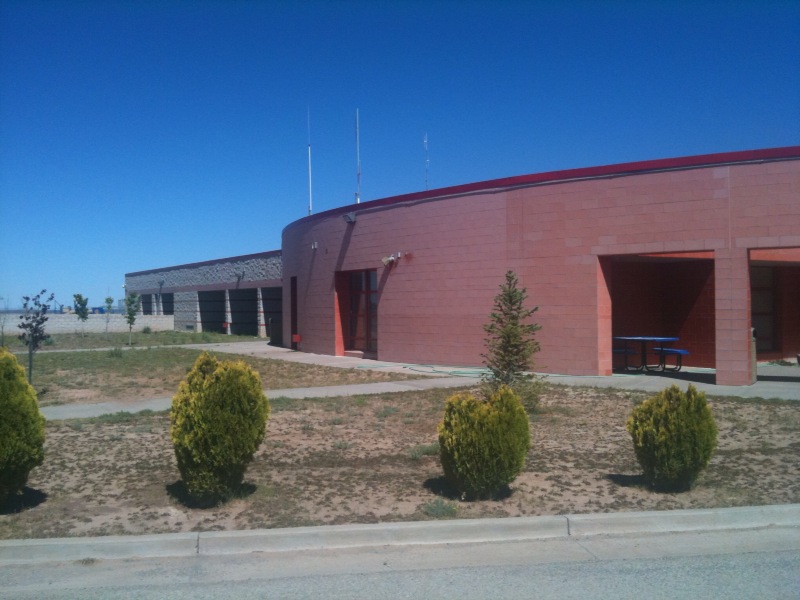 Kinlichee School was a Bureau of Indian Affairs operated school up to June 30, 1999. The original school was a Pueblo Revival Style building founded in 1932. Around 1959, the school expanded to a K-8th school that included a dormitory to serve 200 students. In 1999, a new school was constructed and was converted from a Bureau of Indian Affairs school to a K-6th Grant school. The name of the school was also changed from Kinlichee School to Kin Dah Lichi'i Olta'. The name "Kin Dah Lichi'i" is a Navajo term meaning "Red House" and derived from the local pre-historic Anasazi ruins, preserved through the Navajo Nation Parks & Recreation, located one mile north of the current schools location. "Olta'" is the Navajo term meaning "School", hence "Kin Dah Lichi'i Olta'".
The school is now a day school with no dormitory that serves the surrounding communities of Kin Dah Lichii, Ganado, Cornfields, Nazlini, Woodsprings, Fluted Rock, Summit, Klagetoh, Burnside, Steamboat, Snake Flat, St. Michaels and Window Rock.
The school is located in Kinlichee, Arizona on the Navajo Indian Reservation in northeastern Arizona approximately five mile northeast of Ganado, Arizona. The nearest major shopping town is located in Gallup, New Mexico approximately sixty miles east of Kin Dah Lichii. Also to the east is Window Rock, Arizona, the Capital of the Navajo Nation, approximately twenty-four miles with the amenities of Bashas groceries store, two banks, two motels and various fast food establishments and diners. To the west is Ganado with the amenities a local convenient store, United Stated Postal Office, the
National Historic Hubbell's Trading Post
,
Sage Memorial Hospital
and the
Ganado Unified School District
.